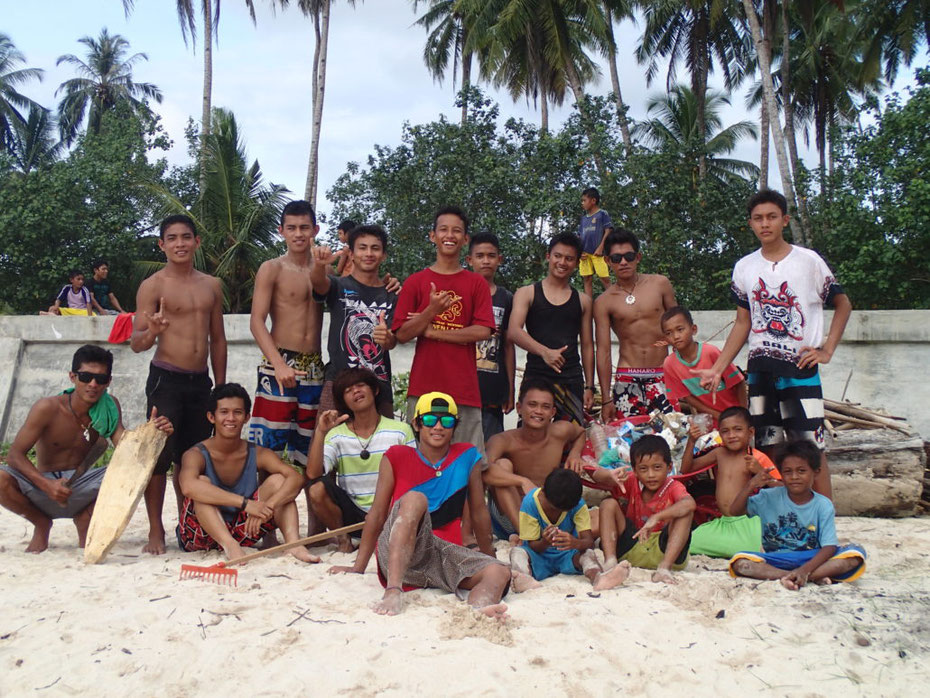 Meet the members of "Anak Pantai,  Proyek Konservasi – Children of the Beach, Conservation Project" who have formed a 12 strong team whose mission is protecting the beach and ocean environment.
All keen surfers aged between 16 and 27 years old from Mapadegat, they understand how critical it is to take of the environment and protect the ecosystem.  Kicking off with a general beach clean up at Mapadegat, providing metal drum bins along the beach for rubbish to be thrown into, educating younger members of the community by involving them in activities and handing out leaflets to the general public who frequent the beach and area behind, they have been a busy bunch.
Led by A Liquid Future's local co-ordinator Un and our boat captain Radi the group hold meetings every Thursday night at the Collaboration Centre to discuss activities, new ideas and the next steps.  A Liquid Future sponsors the project with a monthly budget for them to manage and decide on how best to use.
Every Saturday the beach is cleaned and we all hope to see the beginnings of a change in habitat towards throwing your rubbish on the ground wherever you happen to be.  Sunday is when most people come to visit the beach at Mapadegat to enjoy the sunset and play in the sand.  Last Sunday it was very rewarding to see people enjoy areas of the beach that previously had had to much rubbish on and take advantage of the tree trunks we hauled into place as seats.
Anak Pantai Mapadegat are talking about how to reduce the amount of plastic used by the community, starting with an alternative to plastic bags.  We will keep you posted……